The choice between marble, granite and engineered stone depends on the aesthetic you want to achieve and how much use or abuse the stone will be subjected to. The greatest difference between these products lies in their porosity, softness, and durability.
Marble
This stone is among the most elegant and luxurious of stones. Marble's beauty will last for generations and is versatile enough for use throughout the home in such places as fireplace surrounds, ornamental furnishings, walls, flooring, and bathrooms. Marble especially stands out in the bath. It can be applied on almost every surface, including vanities, shower walls, tub decks and flooring. Marble is softer and more porous than granite and engineered stone so extra care should be used when selecting marble for use as kitchen countertops.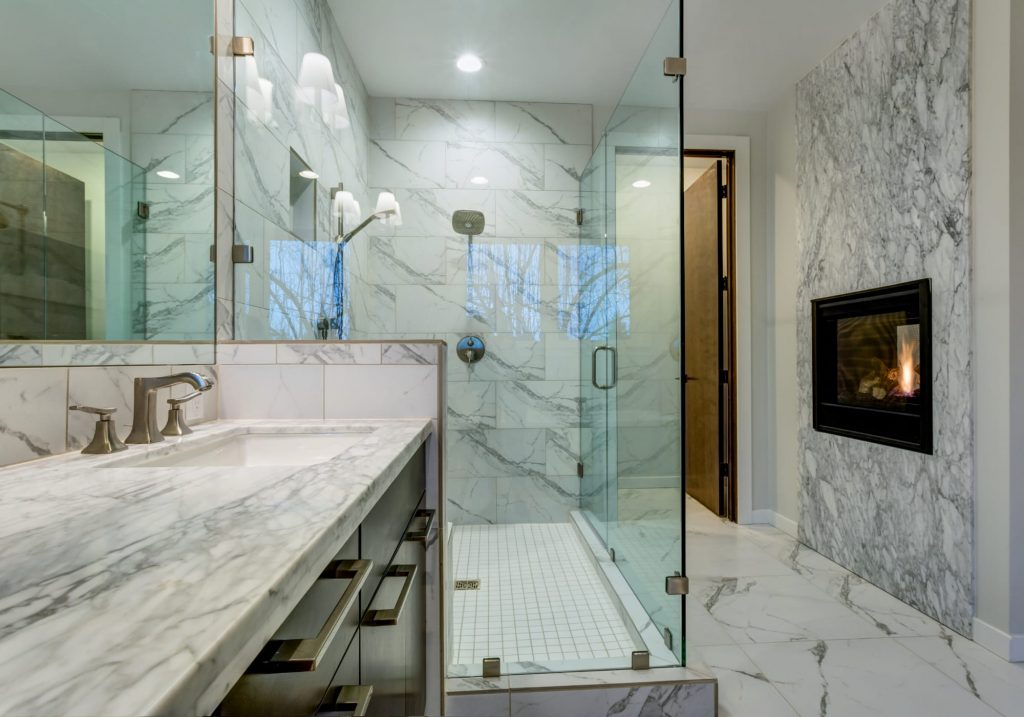 Although heat resistant, its surface is more susceptible to scratching and staining by many foods including vinegar, mustard, catsup, citrus, wine, and other household materials. These acidic substances cause a chemical reaction, which will remove the polish and etch the surface. Marble is more suitable for less-trafficked, formal areas if staining and scratching is a concern. However, marble does make a great pastry slab; it's perfectly smooth, cool surface is ideal for rolling out dough and pie crusts.
Granite
Born from molten magma, granite is a much more durable and functional stone than marble. Granite's crystalline structure is far more resistant to abrasions, staining and discoloration than most marbles. Denser and stronger than other natural stones, granite is an excellent choice for high traffic areas where class and style is desired.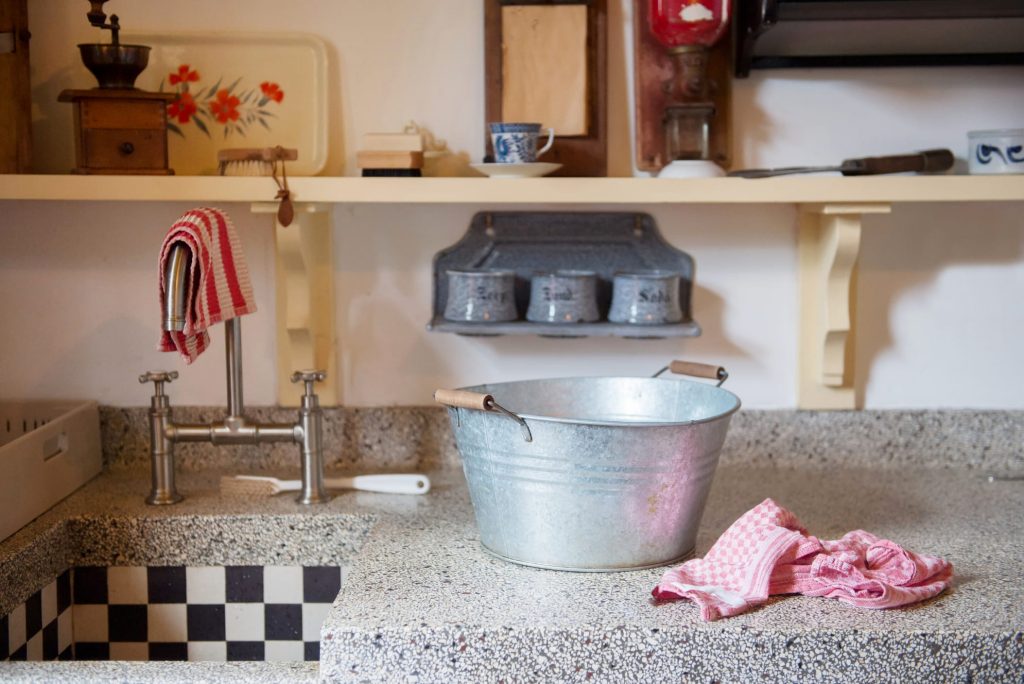 Granite feels at home in a country farm house as well as a modern high rise. The variety of colors and textures are traits that set granite apart from the rest. This remarkable stone is ideal for kitchen countertops, accent islands, bar tops, dining tables, flooring- the options are endless!
Engineered Stone
Now more commonly known as Quartz Surfaces, are created through a manufacturing process that combines approximately 93% ground natural quartz, pigments and polyester resin binder. These products offer the ultimate combination of form and function, allowing for a durable and practical surfacing material for busy families.
Available in a multitude of colors, nonporous, highly stain, crack, scratch, chemical, and heat-resistant, Quartz is the ideal choice for carefree kitchen countertops, bathroom vanities, table tops, and much, much more. All of the leading brands we carry offer the same high quality material. Deciding which manufacture to purchase will most likely come down to color choices.
Consistency vs. Movement – It's Your Call!
There are basically two styles of slab patterns – consistent and variegated. While many pieces of stone fall somewhere between these two categories, it is still useful to be able to differentiate between the categories.
Consistent
Consistent materials contain the same pattern throughout the slab. Of course, in a natural material you will always have a few areas with inclusions of feldspar or mica, "breaks in the pattern." Consistent natural stone slabs are easier to join with seams. For the most part, any fabricated piece can fit next to another fabricated piece without losing a sense of flow or continuity. Being man-made, engineered quartz products offer the ultimate choice for consistency.
Variegated
Variegated slabs are those with movement or veining and are a favorite of many due to their uniqueness and personality. Veining will have a swirling pattern in the slab, predominantly of a different color or a group of varying colors quite different than the rest of the slab. Variegated slabs offer the advantage of allowing your kitchen to become a unique, one of a kind showpiece.
Exploring a Kitchen Remodel?
Looking for the perfect countertops to match your dream kitchen in the Northern Virginia or DC area? A&S Home Interiors may have that missing piece and we are happy to help you through this process. Visit our Lorton Virginia countertop showroom today to view a wide selection of countertop materials. Call us today at (703) 783-2758 or contact us online to schedule an appointment or request other inquiries. We look forward to working with you soon.