From kitchen faucets and sinks to bathtub drains and shower heads, A&S Home Interiors has every fixture and accessory to add the perfect touches to your home.
A&S HOME INTERIORS FIXTURES & FINISHES
Designing a new kitchen or bathroom doesn't stop at selecting the ideal countertops or cabinetry. The right finishing touches and functional additions make all the difference in the daily experience of your home. At A&S, you'll find a broad selection of fixtures, decorative accessories, and striking accents that make a beautiful room truly yours, while improving your quality of life on a daily basis. Bring your style to the forefront, with seamless functionality that keeps you focused on what matters. Our showroom's large selection of kitchen and bath sinks, faucets, fixtures, and accessories includes most major brands, such as Kohler, Elkay, Grohe, Blanco, and Franke. Find the right pieces and see them in person, right here in Northern Virginia.
Our fixtures & accessories
Luxury Kitchen and Bathroom Fixtures
Upgrading your kitchen and bathroom with premium-quality fixtures makes the daily business of living more enjoyable. When you turn on a luxury faucet or shower, their exceptional design technology provides a difference you can feel. The excellent craftsmanship of our premier products lends a spa-like experience to your daily bathroom routine to promote optimal relaxation. In the kitchen, streamline meal prep and cleanup with the latest technology that enhances sanitation and ease of use. With top-of-the-line fixtures, hand-washing delicate china—or even your own hands—is gentler and more efficient. You'll find a full range of luxury bathroom and kitchen fixtures in our showroom. We carry complete shower trim kits as well as individual shower fixtures and faucets.
For your kitchen remodeling needs, our inventory includes undermount, farmhouse, and above-counter sinks. With our extensive experience in natural stone, wood, and other materials, we'll guide you in finding the perfect fixtures to match your dream kitchen or bathroom. Whatever your preference, selecting finishes from our premier collection means you'll receive only the finest products available.
High-End Kitchen and Bath Accessories
bathroom to life. Like luxury fixtures, top-quality accessories are designed to keep up with trends and retain their durability and charm for many years. With these customizable elements, you can easily make every room more inviting, functional, and elegant— and all by adding a few well-placed towel racks, soap dispensers, or vanity trays. Premium accessories also bring a new level of aesthetic organization to these frequently-used spaces, giving every item in your home a home of its own. Storage jars and wall hooks are a simple way to keep everything in its place without compromising on style.
When choosing high-end accessories, practical features become key elements of your overall interior design scheme. Warm metals such as gold or brass brighten up a room, and cooler metals (such as chrome or black matte) tone things down. Your consultant can help you decide on the best fit for your decor.

Kohler is the worldwide leader in plumbing products & fixtures. It provides exceptional design solutions to accommodate individual preferences. Kohler offers a wide selection of Kitchen Faucets, Bathroom Faucets and Bar/Prep Faucets in an array of finishes including Polished Chrome, Brushed Nickel, Brushed Bronze, Brushed Chrome, Polished Nickel and Brazen Bronze.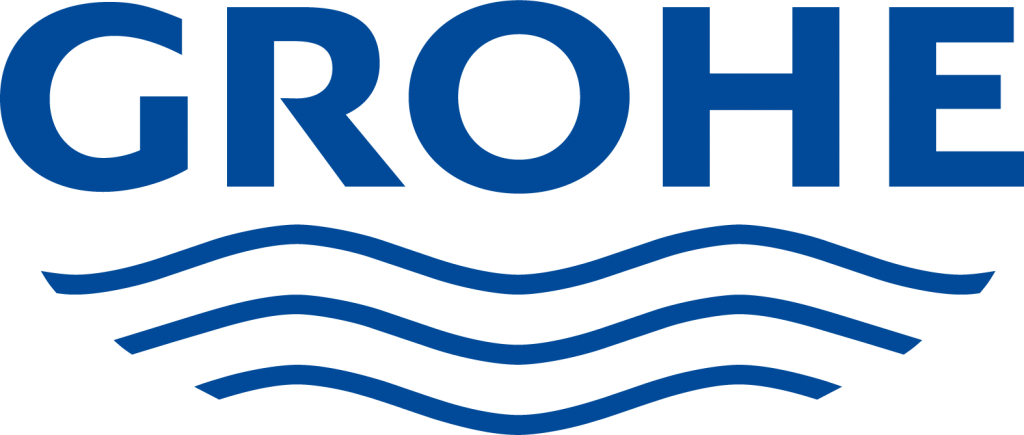 GROHE's luxury range of kitchen and bathroom faucets, shower trims and heads, includes designs to suit all interior styles and budgets. Quality, technology, design and sustainability. Four brand values that illustrate GROHE's commitment to creating exceptional experiences. GROHE set their standards extremely high to ensure that every time you turn on a GROHE faucet or step into a GROHE shower you can feel the difference.

Elkay is an American-owned and operated innovative manufacturer of stainless steel kitchen sinks and faucets. Its products are manufactured by minds that are driven to create the most durable and unique sinks and faucets for their customers.
Get a Free design Consultation
Our design experts are based locally in the Washington, DC metro area, so we can take your ideas for your kitchen or bathroom renovation project and turn them into a stunning reality while you have the opportunity to see everything in person first. Together, we'll create your perfect home!
At A&S Home Interiors, we are a family-run business with the combined experience of more than 45 years in the industry. We look forward to helping you upgrade your home while creating the new kitchen or bathroom you have been envisioning.

Visit our Lorton VA
Kitchen & BathRoom Accessory store