Cabinets made exactly to fit your home and your needs, which will help eliminate clutter, improve organization, and increase home value. 
Cabinetry design center in Lorton VA
Discovering your homes unique cabinet style can be a process. Not only are there a surplus of options to choose from, but you want the opportunity for the concept to stand out and be unique while being fully functional. Whether you want cabinetry with roll-out trays, full-extension drawers, floating shelves, or any other customization, we've got you covered at A & S Home Interiors. Our Lorton VA team specializes in everything from modern trends to custom designs, allowing you to have your dream set of cabinets in your kitchen, bathroom, outdoors, and anywhere else you may want to add to or reimagine your storage.
When you walk into somebody's kitchen, one of the first things you notice are the cabinets. Cabinets are essential in reflecting the mood of the room. They draw attention and show the personality of your home. 
With hardwood cabinetry styles from rustic alder, cherry, maple, oak and more, your options here in our showroom are unlimited.
Are you going for a darker or lighter color palette? Will your kitchen be bright or calming with relaxing tones? Things like white paint with a slate stain or a pewter stain really give a bold look. The hardest decision you have to make is choosing between sleek and frameless construction, straight lines, or that personalized design. 
With modern trends taking over, many people love that clean yet calm look of a bathroom. Designing the perfect layout has never been easier. 
Opt-in for satin nickel or oil rubbed bronze knobs that give you a unique finishing touch to your cabinets. You can go big with bulky knobs if you'd like a little more flavor to help you stand out. It's completely up to you. Even the tiniest details you choose are optimized for customized perfection. 
When it comes to the door styles, your options vary between arch, slab, or square. Soft-close hinges and fully concealed hinges allow you to cater to making your cabinets as modern as you'd like. 
From luxury styles that make an outdoor kitchen really pop, to ensure there's room for options like a built-in kegerator and refrigerator, no dream is out of reach. Want tropical vibes with your own personal cabana? We can provide you with the right cabinets to fulfill your dreams.
One of the many perks of outdoor cabinets is having a place to enjoy some fresh air with little maintenance. Our weatherproof cabinetry provides you a lifestyle without constant maintenance, thanks to cabinets that are 100% waterproof to make your outdoor area perfect. 
The amount of attention you'd like them to draw in is completely up to you. With handcrafted cabinetry, you have complete freedom with your options on style, color, design and layout.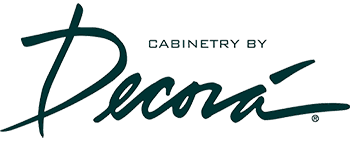 Revolutionize the way you think about kitchen and bathroom cabinets, with endless hues matching the vision in your mind's eye, to remarkable storage solutions for simplifying your life. Paired with the hard work ethic embedded in our roots — Decora is Big City Style with Small Town Sensibilities. 

Semi-custom kitchen cabinets that provide unsurpassed style, selection, and standard features. With more than 60 stain, glaze, and paint options as well as unlimited custom paint colors, Wolf Designer has the colors to bring your story to life.

With a range of styles, materials and finishes available, Fabuwood offers a multitude of options catering to your specific taste and needs. Fabuwood makes building a luxury kitchen affordable, without compromising on comfort, quality and efficiency. There truly is no better blend of style, selection, and price than a Fabuwood cabinet.

When you truly seek something unique for your home; look no further than Habersham Home's Custom Cabinetry.

Designed to be accessible, priced to be sensible, and constructed to be sustainable – affordable kitchen and bathroom cabinets from Homecrest make your ideas a reality – transforming your space into a happier, more organized home.

Discover the rich look of real wood outdoor cabinets without the constant maintenance. NatureKast has revolutionized the outdoor kitchen industry by offering the first 100% weatherproof cabinet using a technologically advanced hi-density resin system that perfectly replicates the natural color and texture of real wood.
Let our Lorton, VA
cabinet designers help
Still unsure of that perfect design and layout you'd like? That's okay! You can schedule a time to visit our Lorton VA showroom for more inspiration. You can also contact our in-store designers who can work with you together to help you make a better selection of cabinets.
A & S Home Interiors specializes in serving the Washington DC / Northern Virginia / Maryland area. Our team has a combined experience of over 50 years, meaning we truly take pride in serving our clients.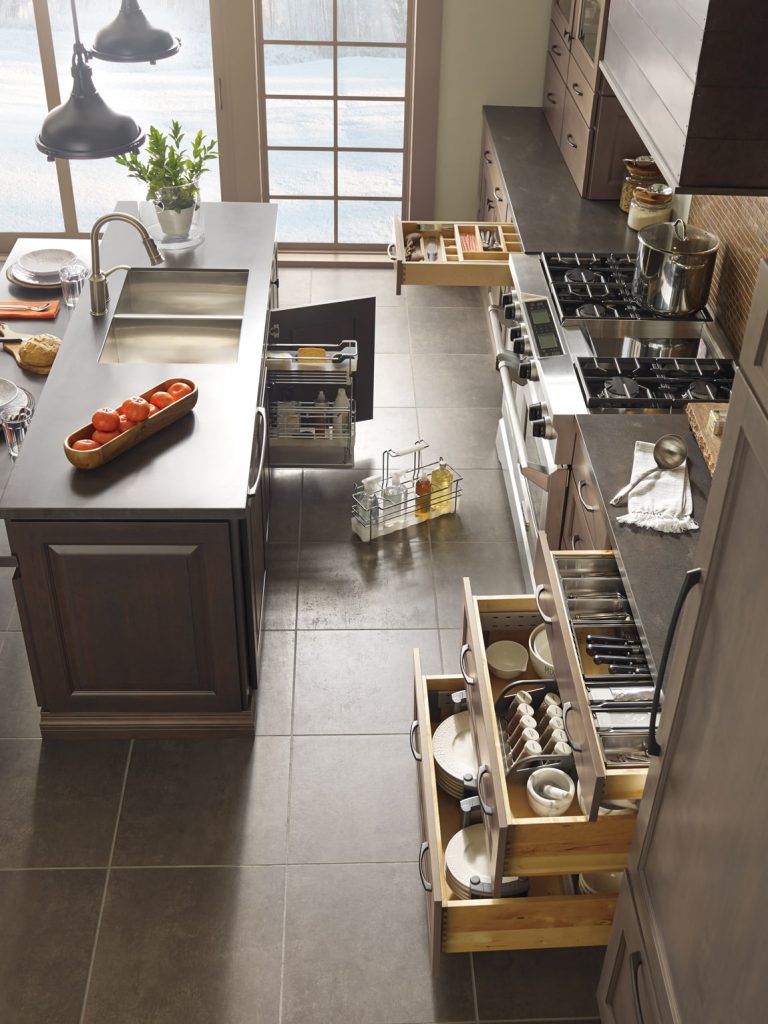 Visit our Lorton, VA
cabinetRY store Today