Excitement is building as you plan a renovation. There are many decisions to make — from new countertop materials to the variety of colors available for the cabinets and appliances — and it can be difficult to know where to begin.
Deciding on countertops is a good place to start, because that choice can determine your budget and inform other selections like backsplash, cabinet colors, handles and pulls, and more. Your first stop after pursuing home renovation blogs should be to visit a showroom for an in-person idea of the differences in natural and engineered stone. There are many from which to choose, and the terms can be confusing.
You might hear about both quartz and quartzite, for example, and it's easy to think that they're the same thing at first. The truth is that quartz and quartzite countertops are very different. Here's everything you need to know about each to help you decide if either is right for your kitchen renovation project.
What Is Quartz?
An igneous rock, quartz is a mineral found in great abundance around the world. There are many different varieties of it, including:
Rose quartz
Amethyst
Tiger's eye
Jasper
Milky quartz
Smoky quartz
Agate
You'll have plenty of options from which to choose when deciding on patterns and colors for your countertops if you stick with quartz as your natural stone. You would be in good company if you choose it, too, because some of the most famous buildings in the world are composed of quartz: The Taj Mahal is made of quartz with beautiful red hues.
How Quartz Becomes Countertops
The quarry-to-countertop process is relatively simple:
After mining the quartz, the stones are broken into tiny pieces.
The stone pieces are then combined with resin under extreme heat and pressure to create quartz slabs.
Pigments are added during the manufacturing process to get a variety of color schemes.
Quartz is a great choice as a countertop option because it's one of the hardest stones. It's a durable material before and after engineering, and lasts a long time if you care for it properly. Quartz doesn't need to be sealed the way other types of stone countertops do, either and is easy to care for. It's easily scrubbed if spills happen, making it a low-maintenance option for your kitchen remodel. Natural quartz is also beautiful as a backsplash or other items in the kitchen, including cutting boards.
Your home renovation expert will walk you through the different types of pigments and combinations that might work best for your kitchen or bathroom renovation vision.
What Is Quartzite?
Quartzite is a metamorphic rock. Quartz crystals are removed from quartzites, but the stone doesn't go through the same engineering process as quartz before becoming usable. Quartzite is mined and removed from the earth in large slabs, then cut down to the necessary size to create countertops for bathroom and kitchen renovation projects. It's more porous than quartz and isn't as hard, meaning it requires a sealant and is less repellant of stains, but still offers a durable choice with plenty of perks in design. 
If you want a natural look in your home, quartzite might be the natural stone for you. There are fewer varieties in color schemes available, but these countertops provide an elegance and timelessness that you'll love for years.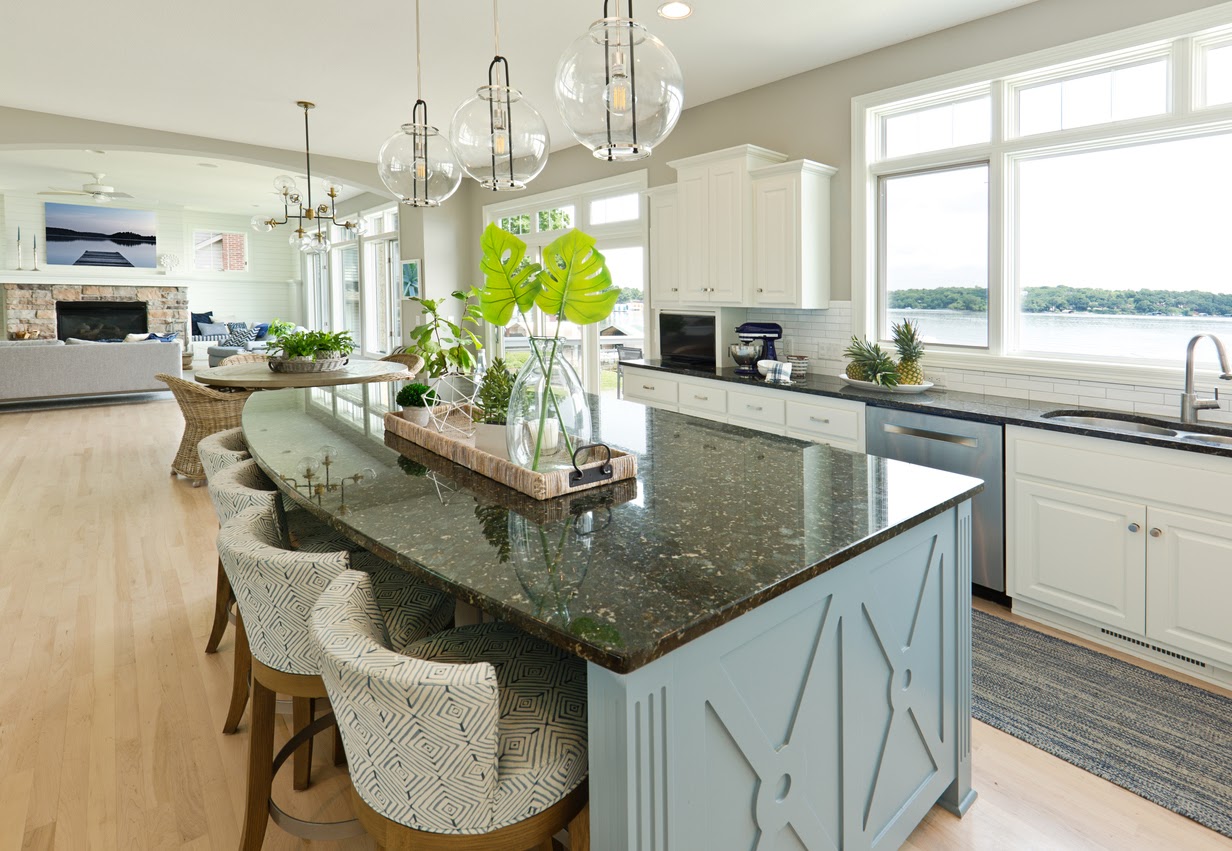 Quartz vs. Quartzite in Home Uses
Both quartz and quartzite make good choices when you want natural stone countertops, but each has different qualities and requirements for care. For instance, you're going to need a sealant on your quartzite countertop that you won't need on engineered quartz or other materials. 
Quartz features for interior design include:
Easy to clean or remove stains with basic scrubbing
Heat resistant so you can set hot pans down on it
Scratch-resistant
Long lifespan
Resists chipping due to hard exterior
You don't need to seal it every couple years (or at all)
For these reasons, you find quartz used in a variety of ways as part of interior design, such as:
Kitchen countertops
Bathroom countertops
Windowsills
Cutting boards
Backsplash
There are a few cons, however:
It doesn't have the veining of marble.
It isn't a natural stone after the engineering process.
It is expensive per square foot.
Quartzite features for interior design include:
Heat resistant
Resists scratches and chipping
Natural stone
Durable hardstone
Resembles marble countertops
Lasts a long time when properly maintained
This leads people to use quartzite in their homes in a variety of ways, such as:
Kitchen counters with a sealant
Bathroom counters with a sealant
Landscape design
Home construction material, such as tiles on your home
There are some cons of quartzite that are important to know, including:
It needs to be sealed upon installation and again a couple of times per year.
It is expensive per square foot.
Avoid sharp objects on it to prevent cracking or scratching
It can crack.
You need to carefully weigh the pros and cons of quartz and quartzite before making a final decision about which is right for your home renovation project.
Still Unsure? Work With a Professional Interior Designer
If you aren't sure whether you should choose quartz or quartzite for your kitchen countertops, it's time for professional help. There are many benefits to using a professional interior design team, including:
An expert eye for design
Works for you
Can create images of the final design before you start
You get a trusted partner in your home renovation
If you're looking for someone to help with an interior design project, call A&S Home Interiors today! Our experts have years of experience helping our valued clients navigate the differences between available materials to ensure they get the kitchen or bathroom they want and can easily care for. Contact our office to learn more.